Back to all
News
First promotional campaign dedicated to the Mediterranean Route in Croatia
Monday, September 27, 2021
The Croatian National Tourist Board (CNTB) ran a domestic promotional campaign for cycling tourism focusing exclusively on the section of EuroVelo 8 – Mediterranean Route in the country.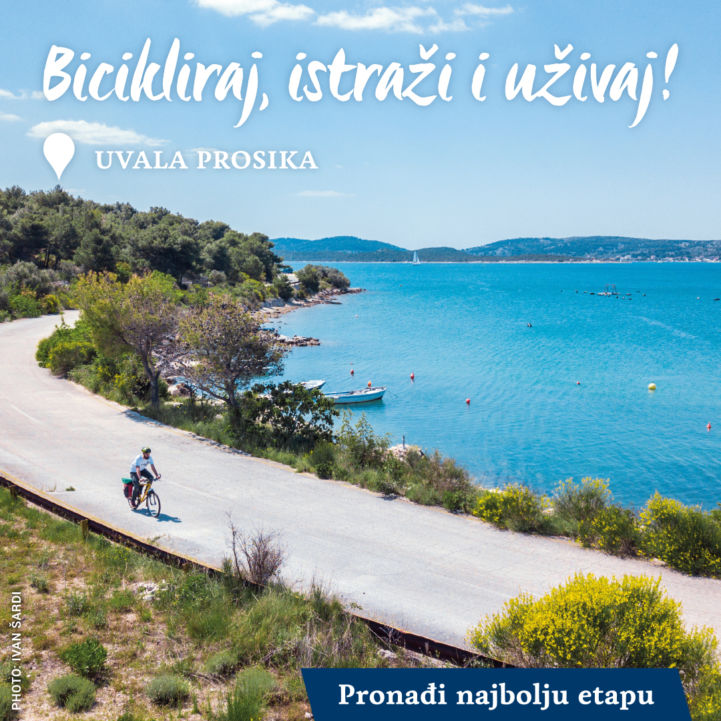 Across four weeks in August and September 2021 the marketing campaign "Bicikliraj, istraži i uživaj!" (Cycle, explore and enjoy!) promoted cycling along EuroVelo 8 in Croatia during the late season period when the temperatures are less high than in the middle of the summer and therefore it makes for ideal conditions for cyclists.
The aim was to promote and position the Croatian section of EuroVelo 8 – Mediterranean Route as an attractive option for Croatian cyclists and cycling lovers. The Croatian section is over 1,000 km long and combines lush Mediterranean coastline with the attractive hinterland. Besides popular destinations such as the UNESCO sites of Dubrovnik or Split, cyclists can also discover lesser-known destinations like Gacka Valley and Mali Ston.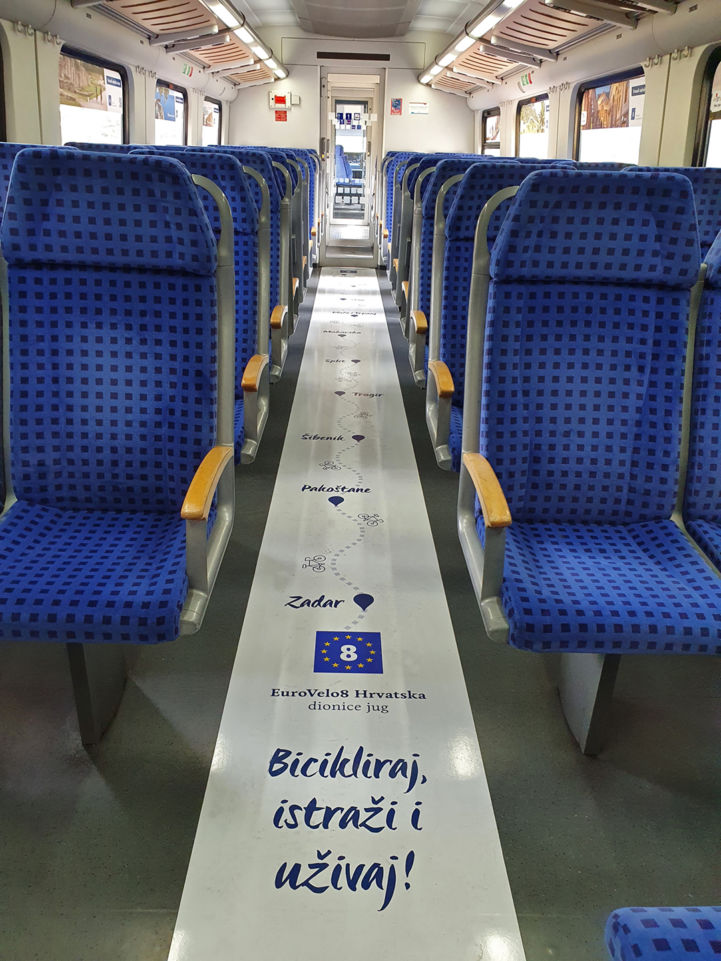 ''Conditions for cycling tourism have significantly improved in Croatia over the past few years and is recording a continuous increase in demand. I believe that with this campaign we will encourage domestic guests, who have made more than 9 million overnight stays so far this year, to discover our country in an interesting, healthy and sustainable way", said the director of the Croatian Tourist Board Kristjan Staničić.
The campaign ran on digital channels, such as Facebook and Display & Video 360 (DV360), as well as in selected national media and on digital outdoor advertising panels throughout Croatia. The landing page was the national EuroVelo 8 website www.eurovelo8.hr, created by CNTB in the scope of the MedCycleTour project supported by the INTERREG MED Programme. It contains detailed touristic information about the route, including maps and GPX tracks, information on the types of infrastructure, attractions that can be visited and much more besides.
In addition to the digital campaign, given that 2021 has been declared the European Year of Rail, one of the regional trains operating in Croatia was given EuroVelo 8 Croatia branding!
This beautiful section of the EuroVelo 8 - Mediterranean Route will be presented by Ivana Karuza from the Croatian National Tourist Board (CNTB) at the EuroVelo & Cycling Tourism Conference 2021 on October 6th in the session: 'Discovering cycling destinations'.
EuroVelo 8 crosses 10 countries in the Mediterranean region from Spain to Cyprus and is over 7,500 km long passing by more than 23 UNESCO sites.